Flamenco in Atlanta in April & May
Flamenco heads to the West End for two performances
FLAMENCO TABLAO
Thursday, April 20
8:00 PM Doors
8:30 PM Show
Gallery 992
992 Ralph David Abernathy Blvd, Atlanta, GA 30310
Read about this venue in Creative Loafing >> Kebbi Williams anchors higher arts in the West End
Tickets: $10 CASH at door, and available soon online
On stage:
Vicente Griego, vocals
Doble T, guitar
Joqauín Encinias, dance
Julie Moon, dance
ATLANTA STREETS ALIVE
Improvising with orchestra students in Music in the Park
Sunday, April 23
Ralph David Abernathy Dr., West End
Performing:
Vicente Griego, vocals
Joqauín Encinias, dance
Event time: 2:00 – 6:00 PM
Show time & exact location: TBA, check back soon for details!
More about Atlanta Streets Alive >>
ONGOING FLAMENCO CLASSES
Adults
Tuesdays at the Decatur Rec Center
No experience needed
7:30 – 8:00 PM
Details >> 
BULERÍAS FESTERAS USA 2017 TOUR STOPS IN ATLANTA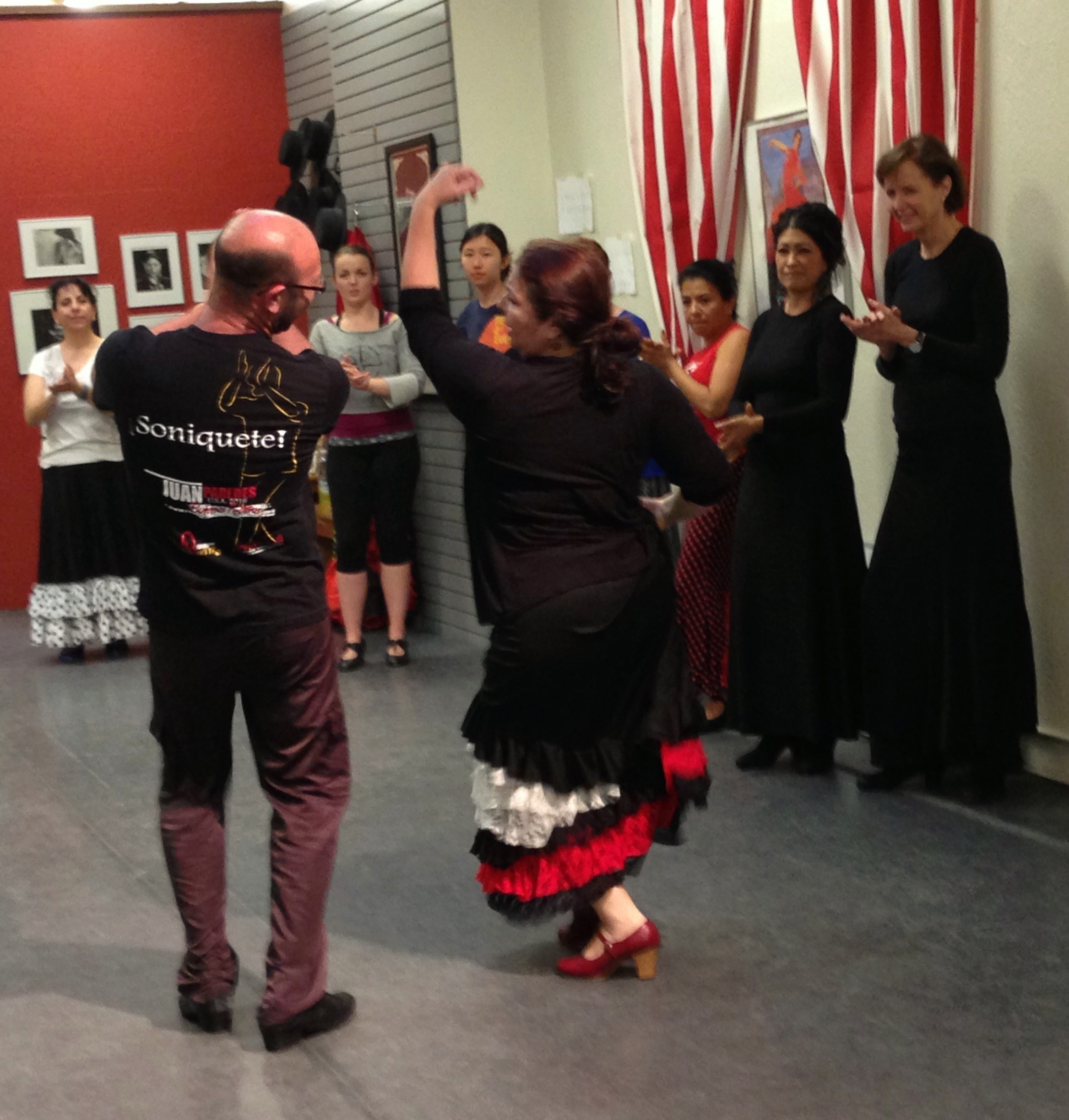 Berdolé is very excited to present the Bulerías Festeras USA 2017 Tour in Atlanta on May 12-13.  The tour features Flamenco dance classes taught by Seville's most popular maestro, who now retired from the theater stage tours the world teaching classes of bulerías "por fiesta."  This is the lighter side of Flamenco, where fun and laughter are sought out, and improvisation is the key.  These classes focus on rhythm as a base of communication and movement, and from there the talented teacher builds pasos (marking steps) and llamadas (big, loud, bold steps) as vocabulary to be used within a structure for improvisation.
This year in Atlanta, Berdolé is working with Little Five Arts Alive to present Flamenco in a "flash mob" style of interactive performance for the public.  The tour will be at the corner of Euclid Ave. and Moreland Ave. on May 13, along with Interplay  Atlanta, to share Flamenco the way this teacher does it best: for the people and with the people. Join us in class, and then join us on the street! This video shows what happens when this talented teacher meets strangers in public: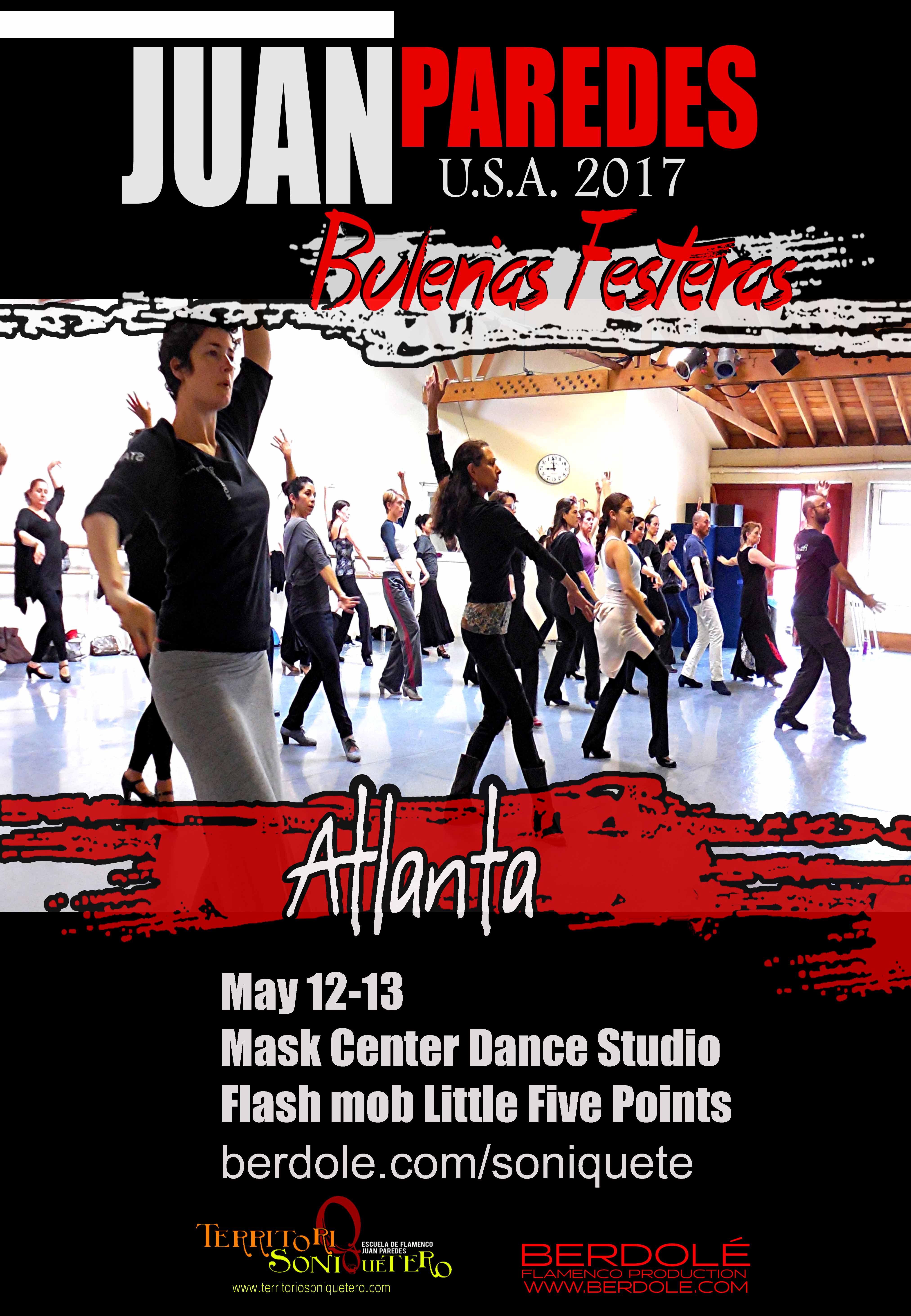 Atlanta class details:
May 12, 7:30 – 10:00 PM group class
May 13, 2:00 – 5:30 PM group class
May 13, 6:00 – 8:00 PM flash mob, Little Five Points
Dance studio at the Mask Center
Little Five Points
1083 Austin Ave NE, Atlanta, GA 30307
Early registration, through April 30: $40/class & $70/2 classes Register >>
Late registration, after April 30: $50/class & $90/2 classes Register >>
The flash mob is an interactive session that will take place at the corner of Euclid Ave. and Moreland Ave. in Little Five Points.  Class participants will join the resident maestro in leading the crowd in Flamenco dance. This portion of the tour stop is part of Little Five Arts Alive, and it will be preceded by an interactive session by Atlanta Interplay.
Bulerías Festeras USA 2017 Tour
The Atlanta events are part of a U.S. tour.  The Seville dancer will stop in these cities to teach classes: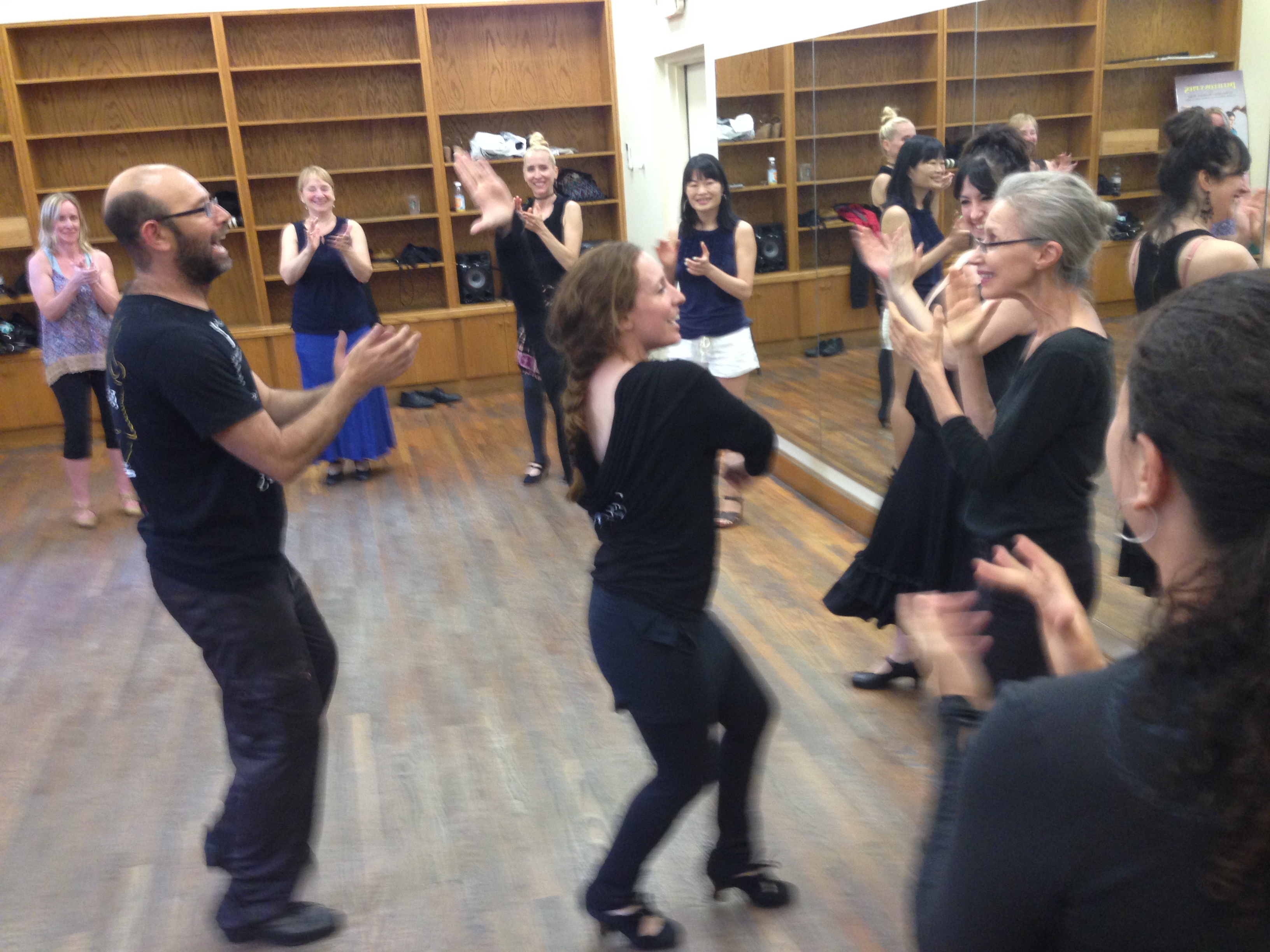 May 5-7, San Diego
May 9-11, Bay Area
May 12-13, Atlanta
May 15-16, Austin, TX
May 17, New Orleans
May 18-19, Dallas Flamenco Festival
May 20-21, Kansas City, KS
May 22-24, Denver
May 27-28, San Antonio, TX
Get more details about the tour and inquire about booking classes in your city >>