Flamenco in Atlanta in January 2017
Seville-based dancer Lakshmi Basile returns to Atlanta. Don't miss her show and classes.
FLAMENCO TABLAO PERFORMANCE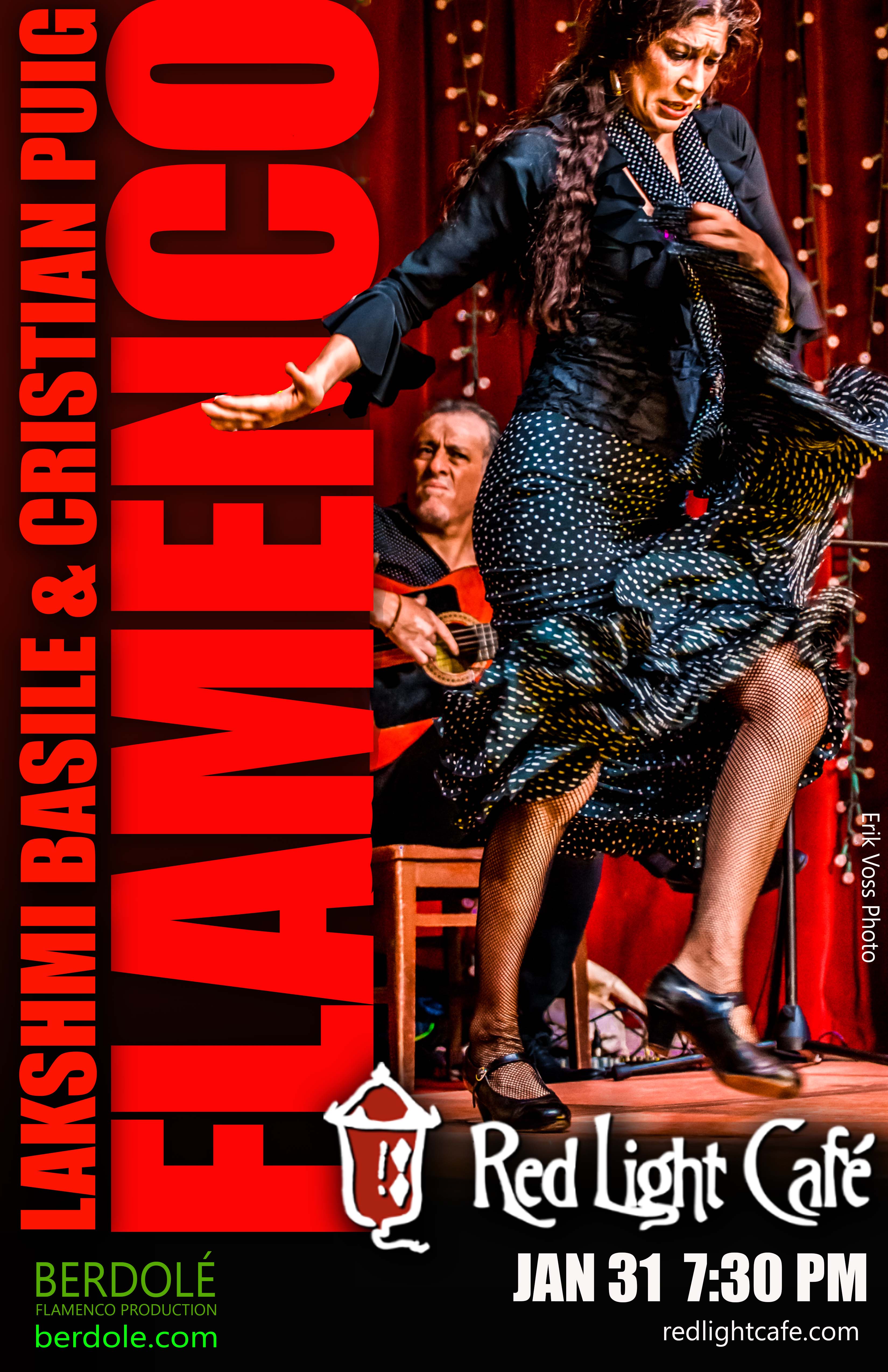 In the spirit of the tablaos of Spain, Lakshmi Basile and Cristian Puig perform live Flamenco, bringing their strong individual styles to a small audience in Atlanta.
Red Light Café
553 Amsterdam Avenue
Atlanta, GA 30306
January 31, 2017
7:30 PM show time
6:30 PM doors
Featuring:
Dance: Lakshmi Basile >> 
Guitar and vocals: Cristian Puig
Palmas: Julie Galle Baggenstoss
Poster image and website background image provided by Erik Voss.
PRIVATE AND SEMI-PRIVATE CLASSES
Both Cristian Puig and Lakshmi Basile are teaching classes of Flamenco dance, singing, and guitar while in Atlanta. Private and semi-private classes are available on Jan. 29 – Feb. 5. Please contact julie@berdole.com for details.
Ongoing Flamenco classes in Atlanta
GROUP CLASSES FOR ADULTS AND CHILDREN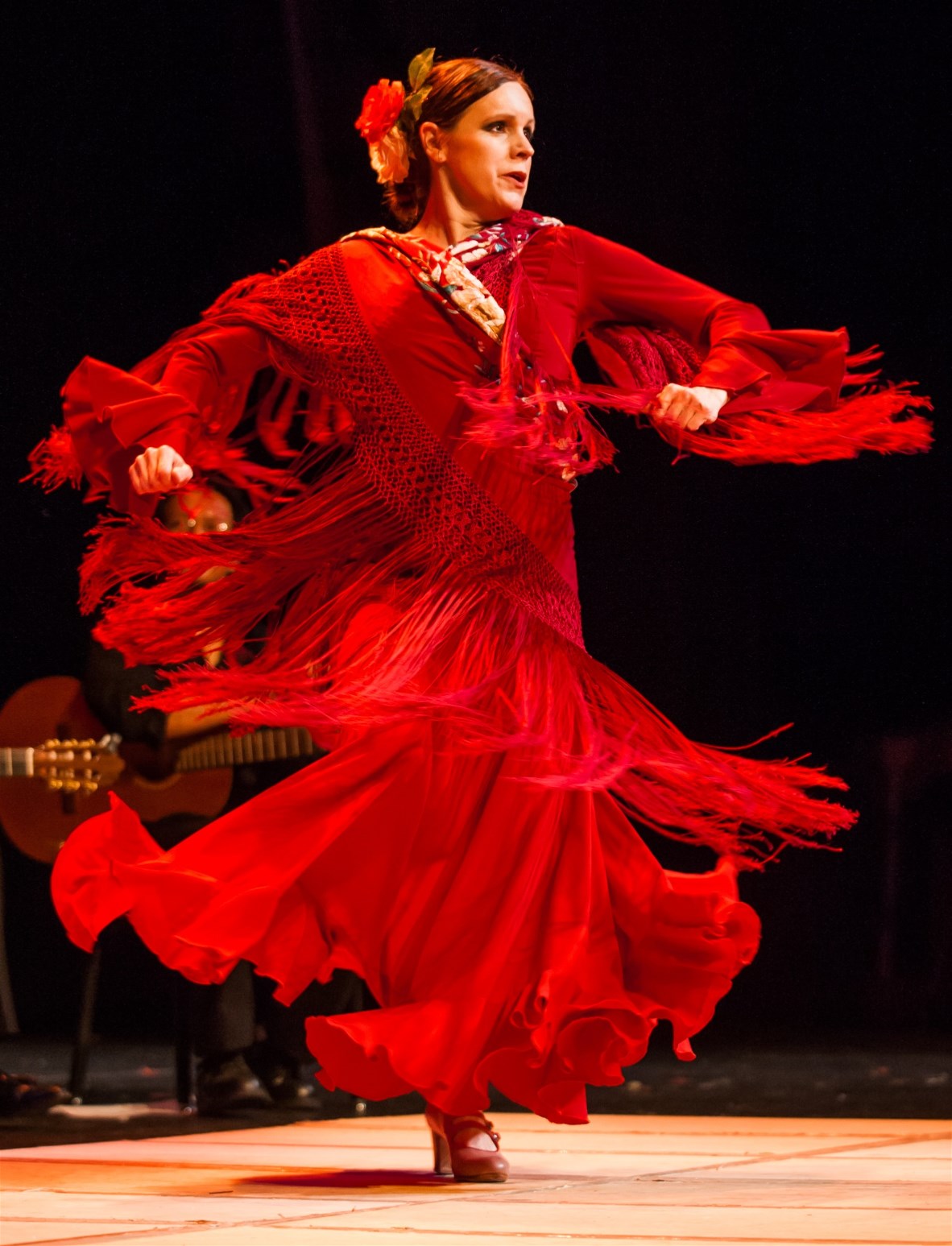 Flamenco dancer Julie Baggenstoss resumes group classes for adults and children in early January. Sign up at any time.
Adults: Tuesdays at 7 – 8:30 PM at the Decatur Rec Center, downtown Decatur.
No experience necessary. Drop in. Try it out for a month. Lots of repetition and plenty of movement through pasos (dance steps). A little footwork technique is also included. We're moving our bodies and fill our souls.
Kids ages 7-12: 5:00 – 6:00 PM at a private studio near downtown Decatur.
We're dancing fandangos de Huelva! It's a fun choreography to challenge the memory of young dancers. And, we're singing and improvising to learn how to communicate non-verbally.
Tuition: $60/month for adults and $45/month for kids