Flamenquillo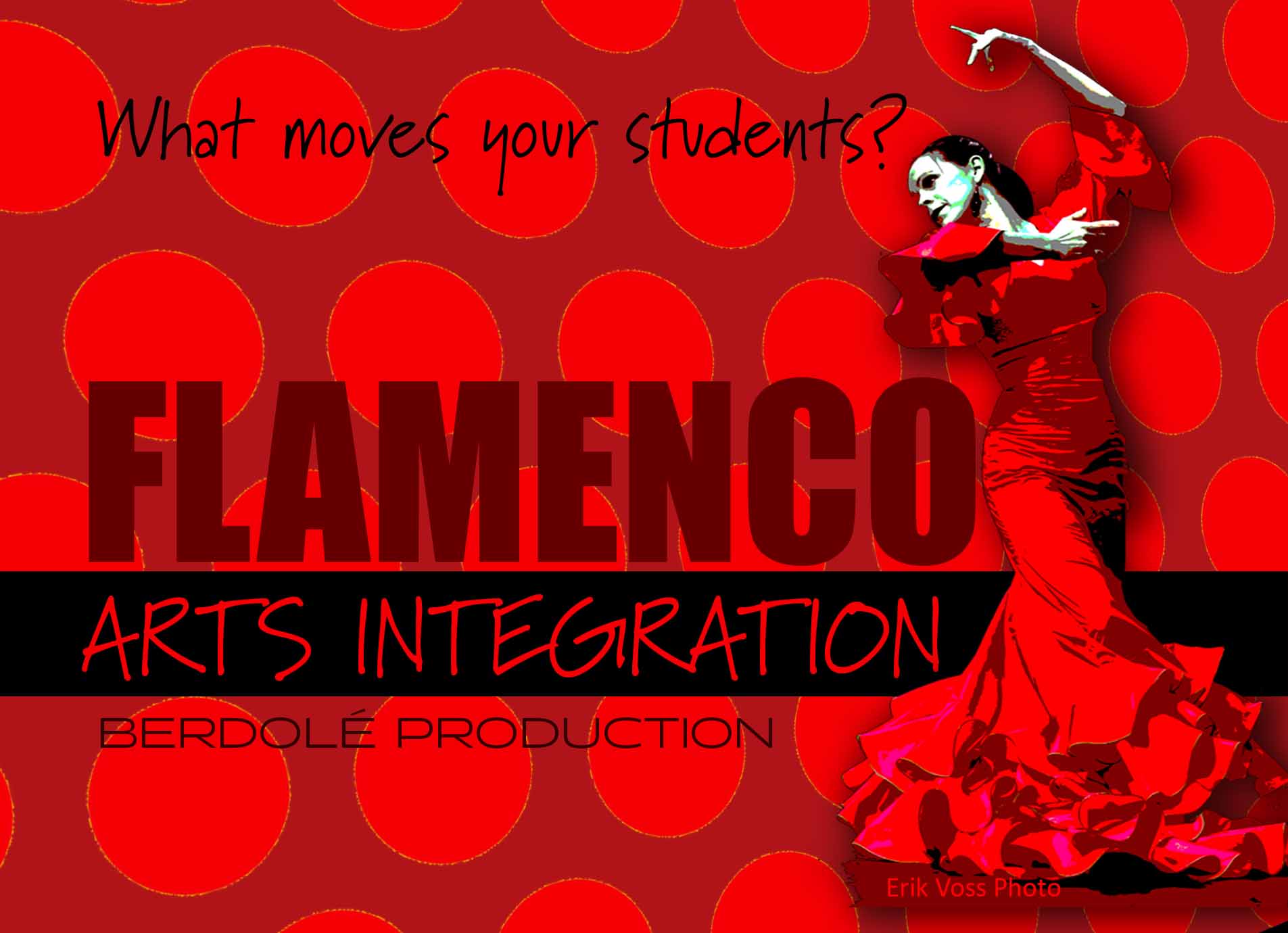 Years ago, they were called "school shows", and now the movement of bringing arts into schools is at a sophisticated level, where artists, as well as educators are encouraged to find connections between cultural arts programming and standards. Assembly programs offer broad introductions to Flamenco, while students learn about their curriculum through the arts during  workshops and residencies during the school day in the classroom.
FlamenQuillo is the creation of Julie Galle Baggenstoss, who works as a teaching artist using the art of Flamenco to teach lessons that support curriculum standards in literacy, social studies, mathematics, science, modern languages, as well as fine arts. She is the only Flamenco artist in the Southeast listed in the Georgia Council for the Arts Teaching Artist Roster and the Fulton County Teaching Museum. She currently tours her original shows for kids, in addition to performing before audiences of adults in tablao and theater concerts.
Being a teaching artist is much more than performing a dance in front of students. It involves hours, and in some cases, years of research and first-hand experience to understand an art form – and the school standards – in a way that a connection can be made so that students experience learning in a manner that encourages them to think critically – while having fun and creating in the art form. This is at the core of the practice of Flamenco for Julie, who has received professional training as a teaching artist, has worked in arts integration in schools for more than a decade, and has been on the Flamenco stage for 20 years.
Flamenco is an ideal traditional practice to engage students in arts integration, giving kids the opportunity to stomp, shout, and dance, as they delve into a complex art form that connects the East and the West.  The art form is wide and deep, providing multiple pathways for arts integration. Please visit FlamenQuillo for a full listing of shows on tour, information about study guides, and booking information.
FlamenQuillo is booking assembly programs in Georgia on these dates:
October 2-20, 2017
November 29 – Dec. 1, 2017
January 22 – Feb. 2, 2018
Feb. 19 – 23
If your desired date falls outside of these dates, then please contact us to discuss your needs.  Workshops and residencies can be booked year-round.