Antonio Granjero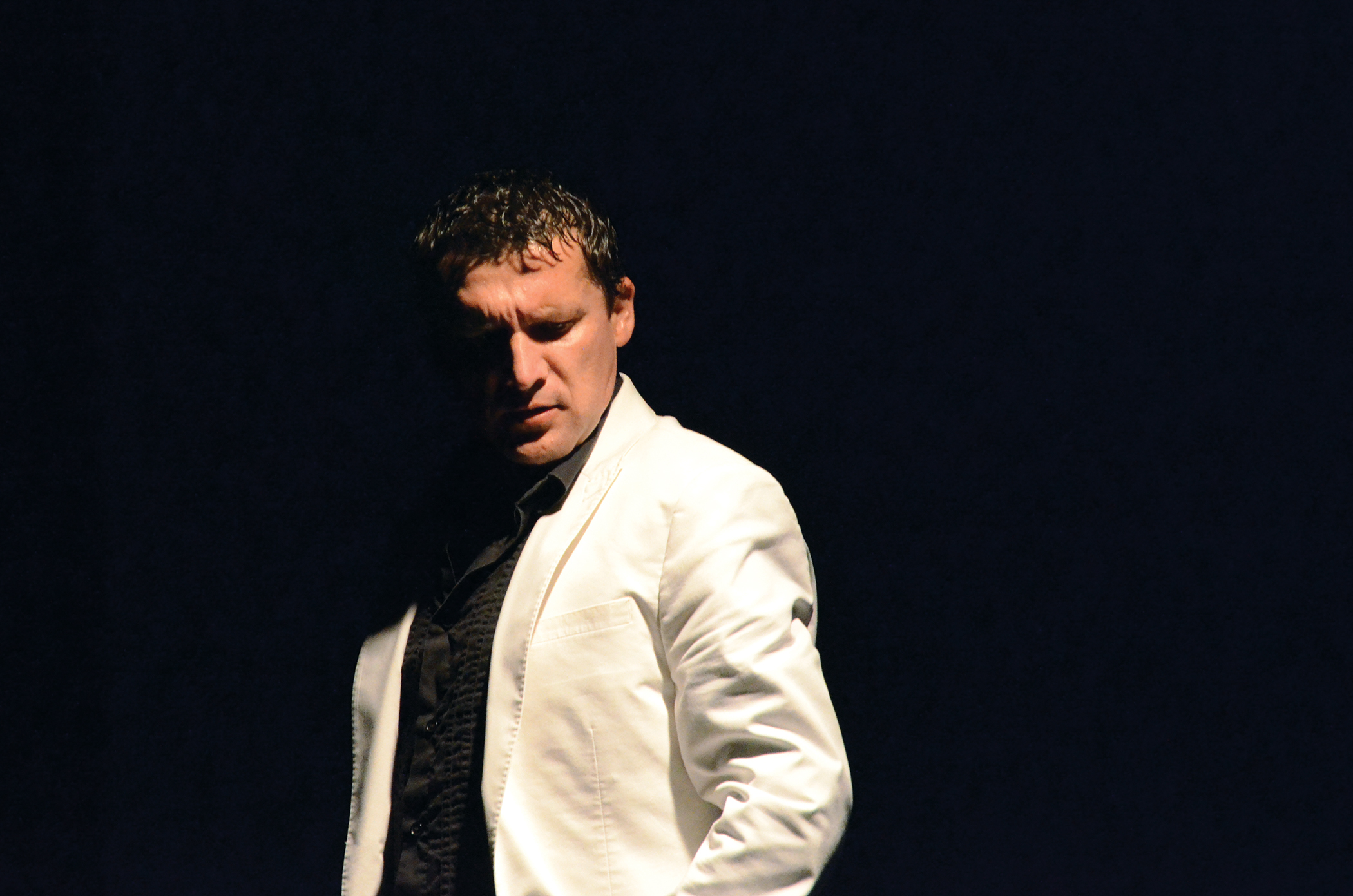 Antonio Granjero was born in Jerez de la Frontera, Spain. He began his studies of classical Spanish, classical ballet, and flamenco when he was ten years old, with the teachers Fernando Belmonte and Paco del Río. A year-and-a-half later, he made his debut in "Centro Cultural de la Villa" in Madrid and presided over by the prince and the princess of Spain. For several years until this company came to be comprised of adults, Antonio performed in theatres of countries such as Israel, Italy, England, Switzerland, France, Japan, and others.
As a final phase as a child's ballet, Albarizuela performed in the Alcázares of Seville where Antonio performed as first dancer for the visit of Queen Elizabeth II of England. Afterward, he participated in the International Dance festivals of Bordeaux," (France) and Todi (Italy).
In 1991 Antonio left Albarizuela, moving to Madrid and where he had the opportunity to share the stage with such prestigious artists as Antonio Canales, Gerardo Nuñez, and others. The following year he was invited to reappear with Albarizuela in order to represent Jerez in the International Exposition in Seville (EXPO 92) throughout the entire event.
After finishing the Expo 92, Antonio returned to Madrid where he remained for two years performing flamenco dance in the tablaos of Madrid.
Antonio toured Germany and Poland as the guest artist of the flamenco company Alhama; collaborating also in the choreography of the show "Viva Sevilla." He appears in the live compact disc recording of this show. When required, he dedicates part of his performance time to Alhama. However after a few years with this company, he concentrated most of his work on collaborations with other artists from Madrid such as La Tati, Manolete and El Güito.
In the El Güito flamenco company, Antonio Granjero performed an Alegrías which was singled-out in several national newspapers including El País and ABC, with comments such as: "exceptional talents" and reviews stating "He danced an Alegrias with a good design and better confection."
In the summer of 1995, Antonio traveled to the United States to join the María Benitez company as a soloist and choreographer. He has maintained his collaboration with her company during the summer season and autumn tours. The company performs each summer in her tablao in Santa Fe (New Mexico) and tours throughout the United States.
Stand out performances included theaters in New York (Joyce Theatre), Dallas (Majestic Theater), Seattle, Phoenix, The dance festival of Jacob's Pillow, Denver, Salt Lake City, Los Angeles, Boston, Springfield, Philadelphia, New Orleans and Montreal in Canada.
He has performed as guest artist with companies such as Maria Serrano Company (Sevilla), Esmeralda Enriquez Company (Canada), Susana De Palma (Minnesota) the Victor Monge "Serranito" Company. He has had the honor of performing at the most prestigious Flamenco festivals including "Bienal of Sevilla" and "Festival of Jerez" accompaning "Cañizares Company."
In 2005, he presented sold performances at the Hobby Center Theater in Houston, Festival Flamenco de Santa Bárbara and the Empire Theatre of San Antonio. The following year he presented the Entre Flamenco Company at the National Theatre of Panama.
He has worked as the invited dancer with the Seattle Opera, and is currently the Artistic Director at Entre Flamenco Dance Space. In 2010 he was awarded a Choreography Grant from the Artist Foundation of San Antonio for the production of FLAMENCO "DEL SUR."
Photo by Erik Voss