Flamenco in Atlanta at its best 
EVA LA YERBABUENA CONCERT & CLASSES
There is only one Flamenco show to see in Atlanta this winter.  Eva la Yerbabuena Company performs and teaches in the South for the first time in what may be Altanta's biggest Flamenco event ever.  We are pleased to promote the event in partnership with A Través, Inc., 501c3, which is coordinating the master classes to be taught by the company.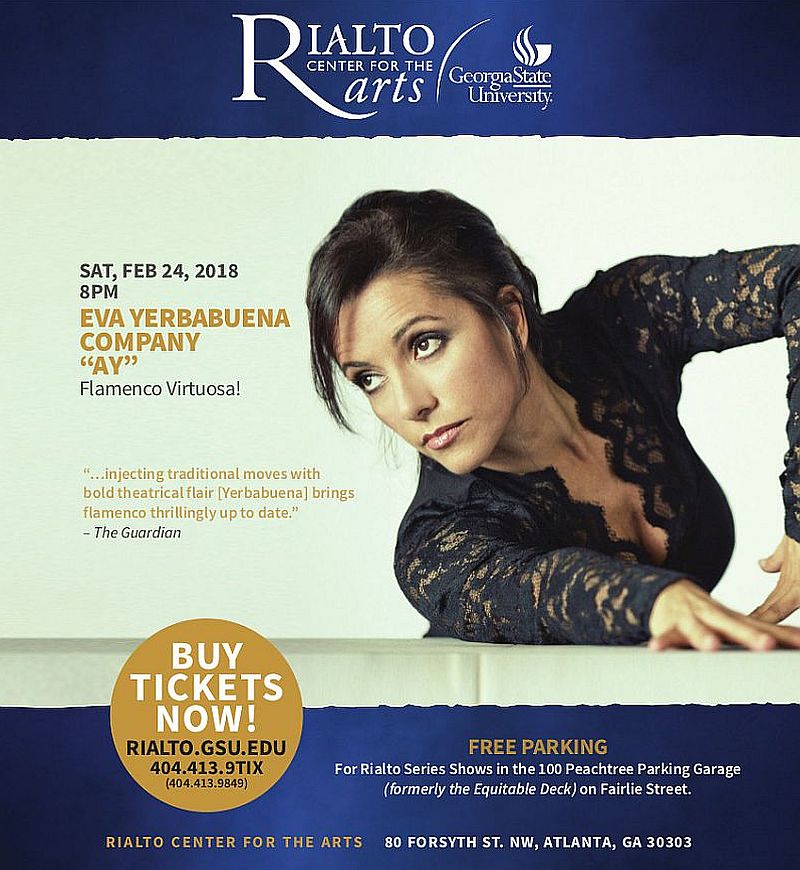 CONCERT INFORMATION –
February 24, 2018
Rialto Center for the Arts, downtown Atlanta
Pre-show lecture: 7:00 PM
Show: 8:00 PM
Tickets are available at the Rialto website >> 
MASTER CLASS INFORMATION —
Sunday, February 25, 2018
Emory University campus
Dance class 2:30 – 3:30 PM
Rhythm class 3:30 – 4:30 PM
RSVP required
Details at the A Través website >>
ONGOING FLAMENCO CLASSES IN ATLANTA 
Classes for kids age 6-12 are on Mondays* at 4:30-5:30 PM.  No experience necessary.  Tuition: $45/month.  Classes meet weekly Jan. 18 – April 26 in a private studio in Decatur.  Please inquire for address.  Class limited to 5 students. *Classes meet on Thursdays in January only.
Classes for adults are on Tuesdays at 7:15 – 8:25 PM at the Decatur Rec Center at 231 Sycamore St., Decatur GA 30030. Tuition is $50/month for Decatur City residents and $65/month for non-residents. No experience is necessary.  This class is geared toward dancers who want to dance without the worry of learning long choreographies or highly technical footwork.  We spend time listening to music and exploring the relationship between the body, rhythm, melody, and space.   Class limited to 10 participants. Classes meet weekly Jan. 23 – April 24
LOOKING BACK AT 2017
Thanks to the fans and students who attended our Flamenco events in 2017. Here are some highlights from our performances and classes. And, thank you to the talented photographers whose pictures appear in this look back at our exciting year.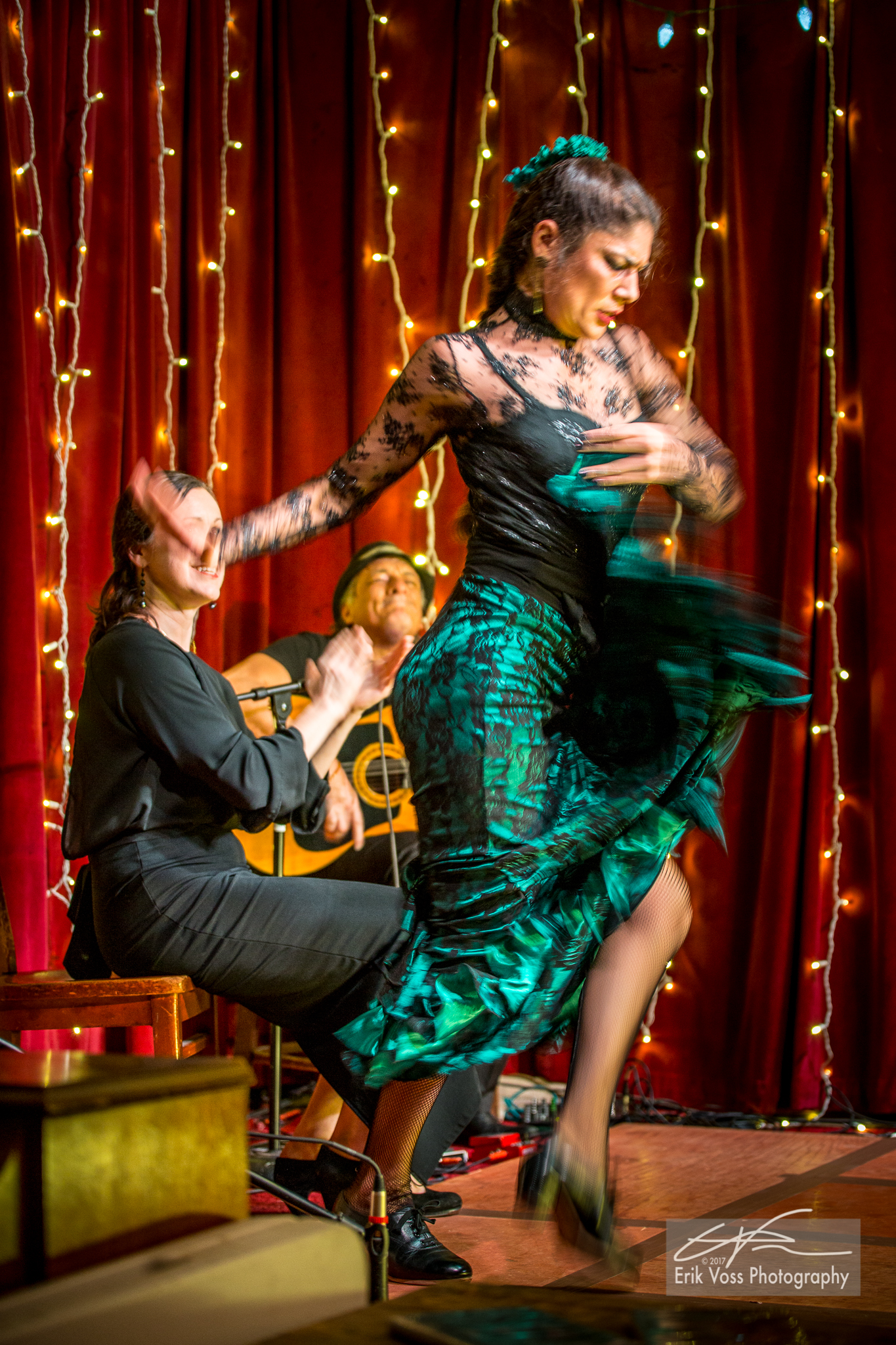 Tablao at Red Light Café. Photo by Erik Voss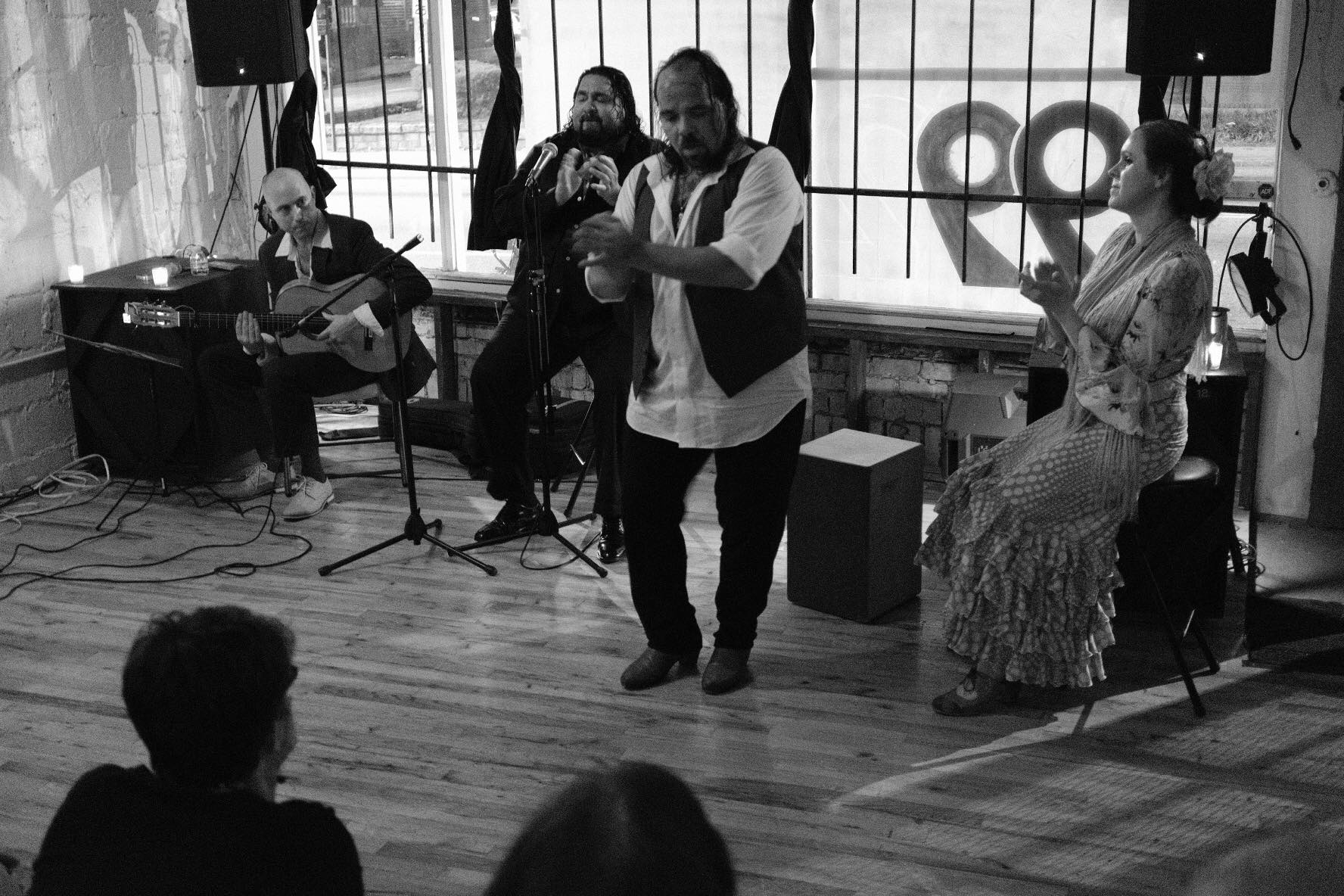 Tablao at Gallery 992, West End, Atlanta. Photo by Victor Garza
Juan Paredes teaching in the U.S. Photo by Ana M. Barceló-Suria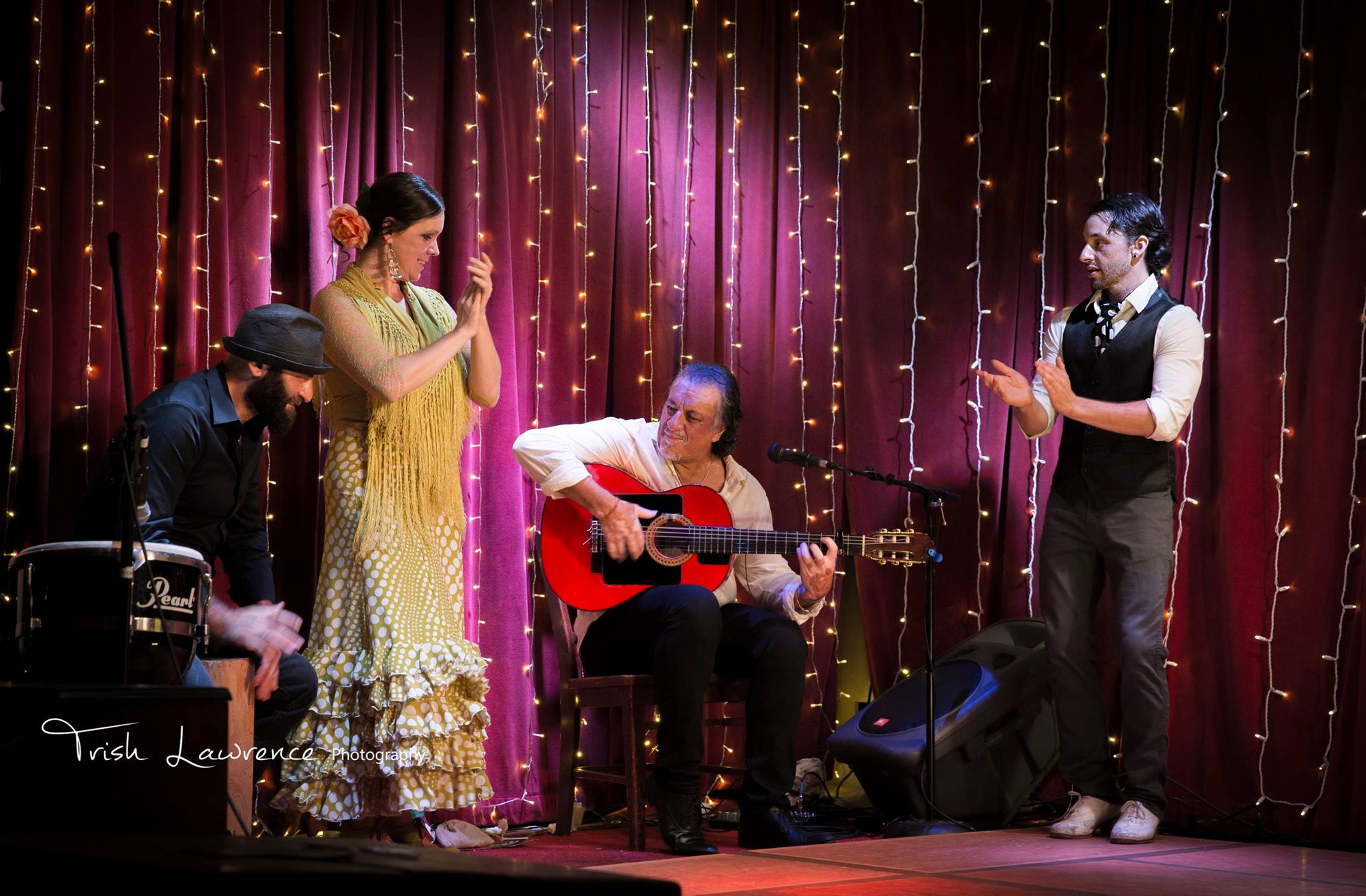 Tablao at Red Light Café, photo by Trish Lawrence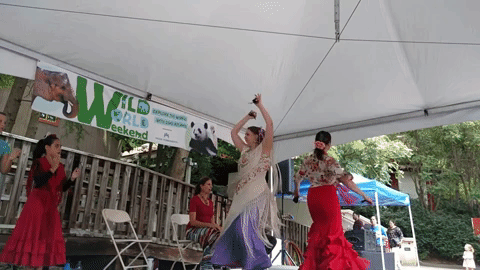 Wild World Flamenco at Zoo Atlanta. Photo by Nick Bollweg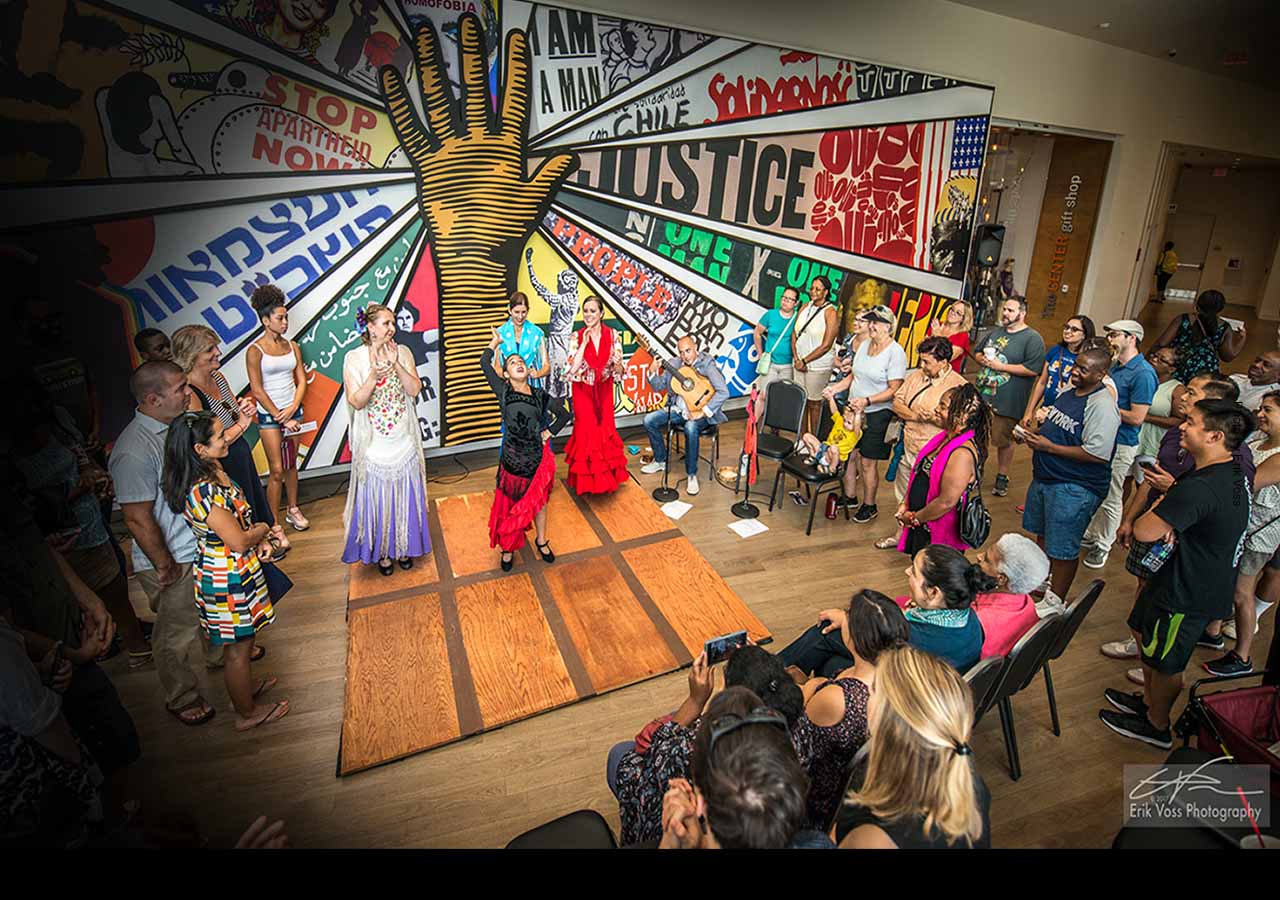 Flamenco at World Music Day, Center for Civil and Human Rights, Atlanta. Photo by Erik Voss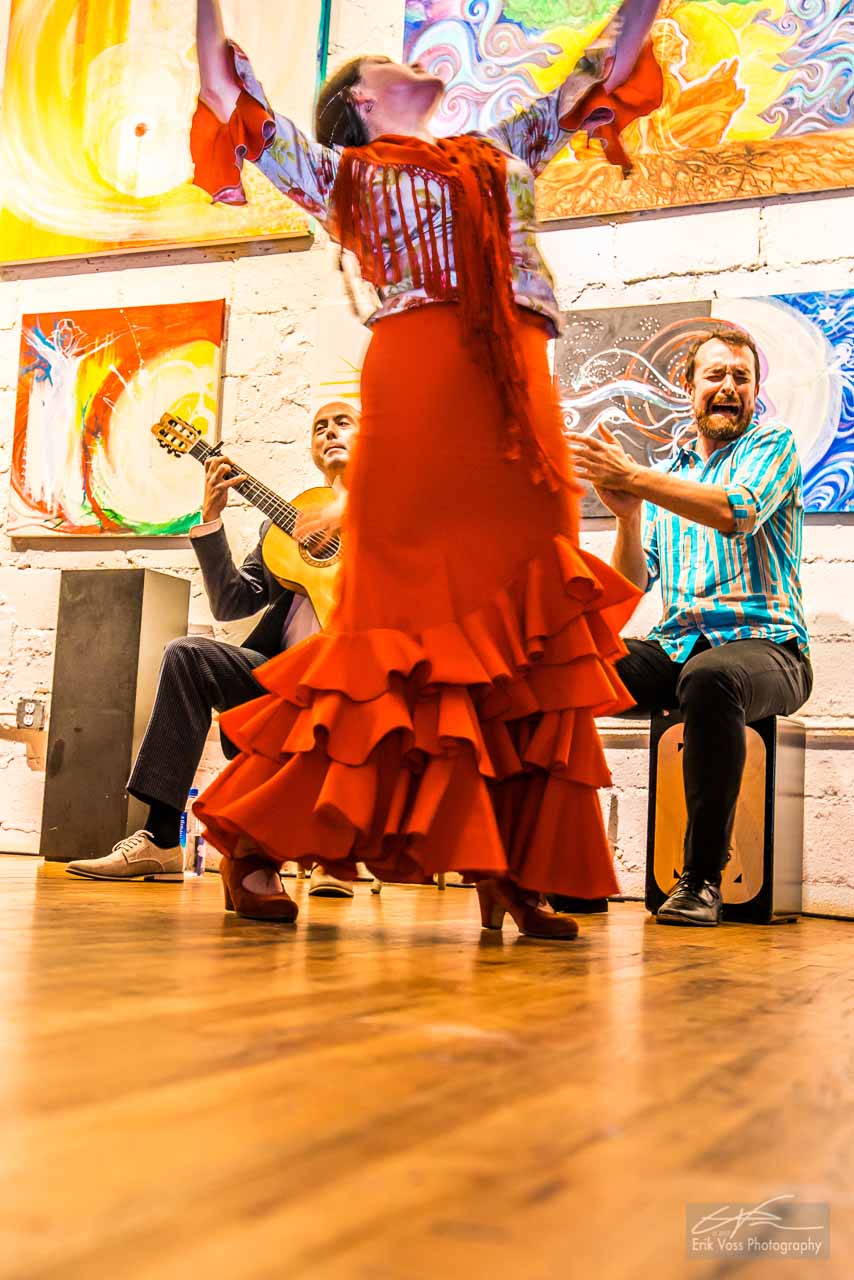 Tablao at Gallery 992, West End, Atlanta. Photo by Erik Voss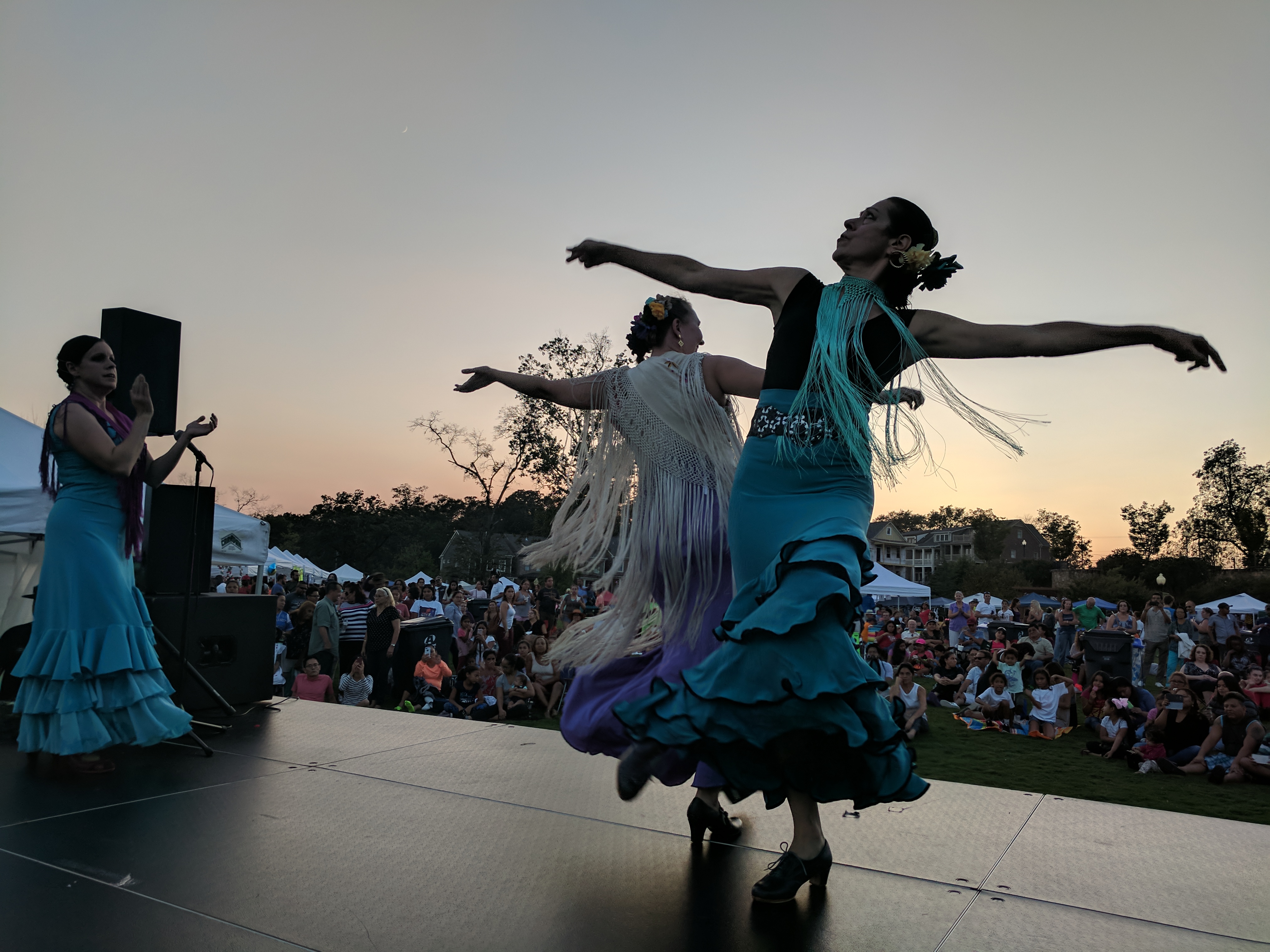 Gateway Food and Music Festival, Norcross. Photo by Nick Bollweg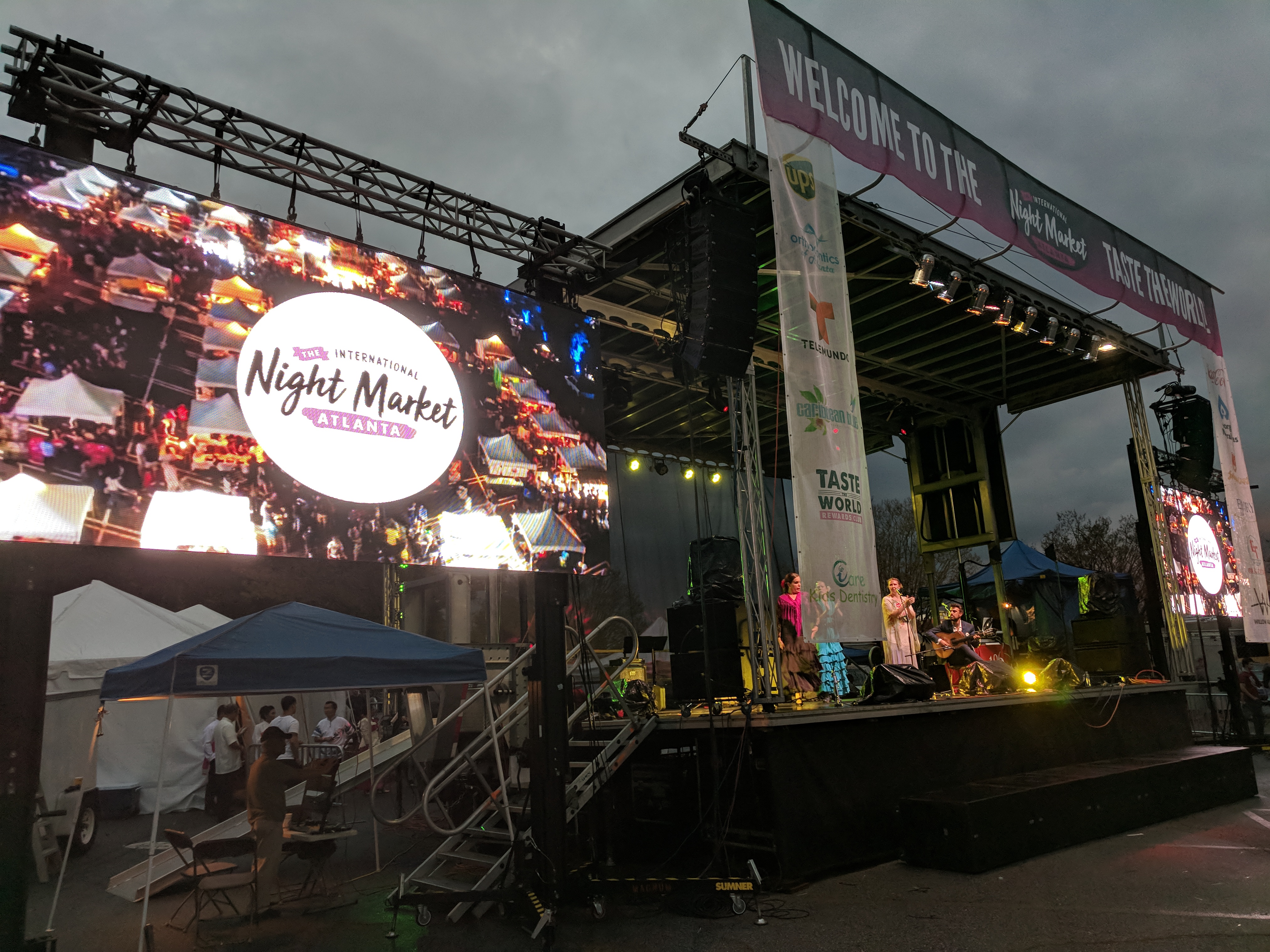 Live Flamenco at Atlanta Night Market, Norcoss. Photo by Nick Bollweg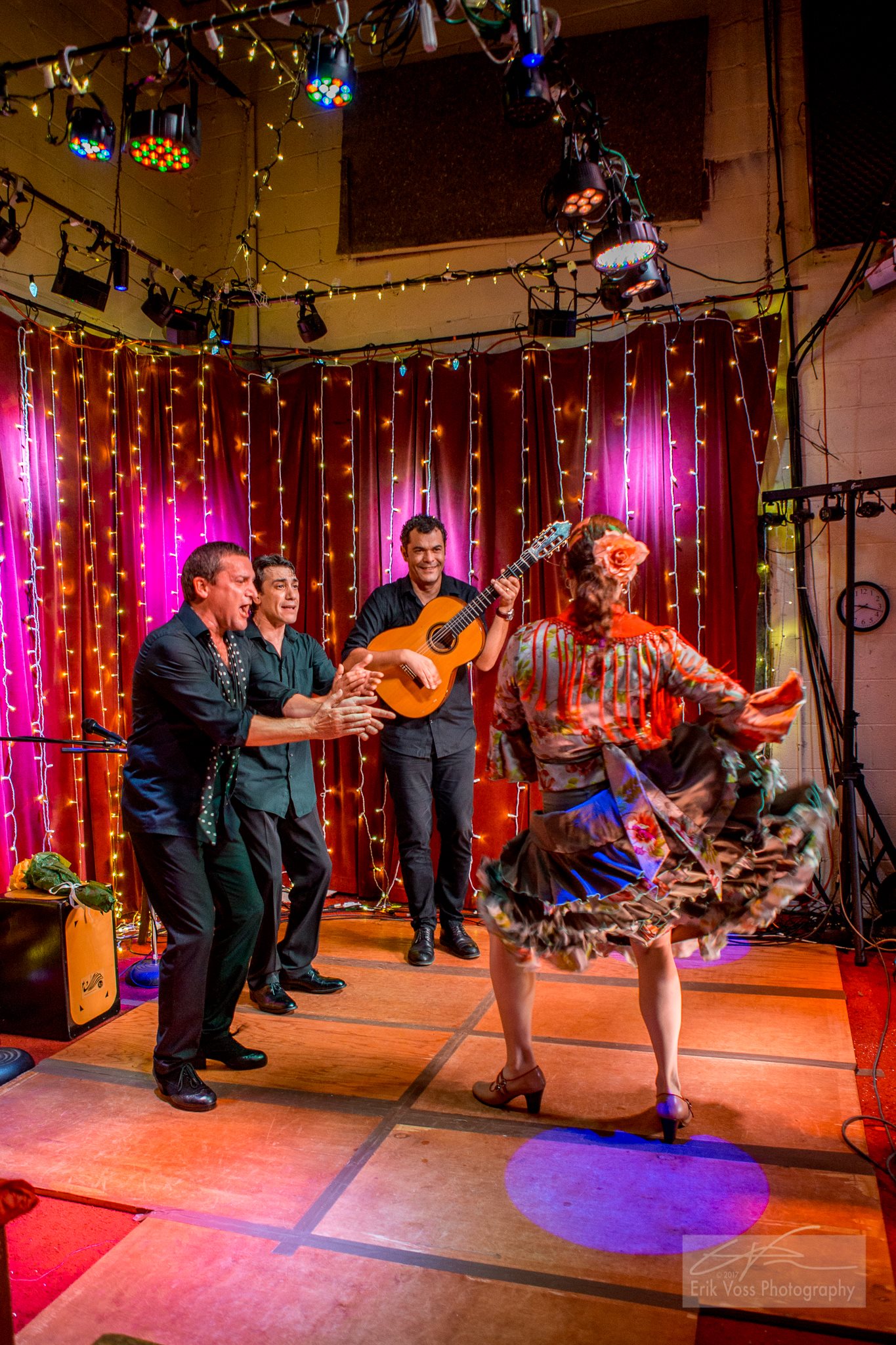 Tablao at Red Light Café, photo by Erik Voss